Life as a medical healthcare student can be complex, from keeping on top of studies, passing exams, getting through clinicals, and searching for residency. The good news is that there are a variety of websites, apps, and resources that can help you get through med school. Whether it's for managing your study time, conducting medical research, improving your memory retention for all of that information you need to remember, or even advice, there's a resource tool for you.
Lighten the load of learning new information with better, non-traditional ways of studying: videos, audiovisual mnemonics, images, flashcards, question banks (Qbanks), spaced repetition recall, live performance tracking, automatically recommended study plans based on performance and state-of-the-art intelligent algorithms, online practice tests, questions of the day, and even board-style questions.
We've done the hard work for you by compiling a list of the tried and true, best of the best online resources and apps we've gathered to help you get through medical school and beyond. Check them out below!
Success in medical school requires more than studying for every waking hour of the day. You have to do it right. So, what does that mean? To master it all there are 3 key components to remember: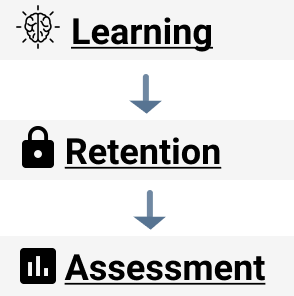 We put together a list of the best med student resources from these categories in one easy to find place! You may notice a few are repeated if you need to use them in multiple categories. Don't hesitate to contact us if we left out any of you favorite resources!